People don't just talk about Steve Bruner, they put it in writing.
…hit it out of the park
"Loved this guy. He stepped for us in at the last minute as one of the comics for our 'Burgers, Brews & Comedy' fundraiser and hit it out of the park. I really hope we can get him to join us again next year."
Michael Spalding, President
Rotary Club of Ignacio
Novato, CA
…did a great job
"Steve knows his craft well and did a great job at our business club meeting. He's smart, quick, clean, and very funny! In fact, one member called to tell me that Steve's performance set the bar pretty high for our future lunch programs."
Michael Hyman, Vice President
Fulcrum Point Insurance
Santa Rosa, CA
…well received
"The Vallejo Naval and Historical Museum was delighted to host Steve Bruner for our comedy show. He was well received by the audience and pleasant to work with. We highly recommend you book him at your venue."
Melinda M. McCrary
Executive Director
Vallejo Naval & Historical Museum
…a smash hit
"You were a smash hit in 2019 and once again in 2021! Thanks for coming back and making our annual Loaves & Fishes gala a night to remember! You kept 500+ guests laughing with clean comedy that worked with people of every age and background. Your ad-libs during the raffle were spot on! Thanks for making our 30th anniversary event so special."
Victor Rivera, Executive Director
Loaves & Fishes of the RGV
…quick thinking, great attitude, and funny material
"–thank you again for your outstanding work as the comedian host/emcee our 2021 conference. Virtual events can be challenging, but your professional brilliance kept our two-day program on track. Beyond the comedic talents you brought to the event, your quick thinking, great attitude, and funny material kept the event running smoothly…"
Teresa McKee, CEO
Nevada Realtors®
Reno, Nevada
…professional, prepared, and hilarious!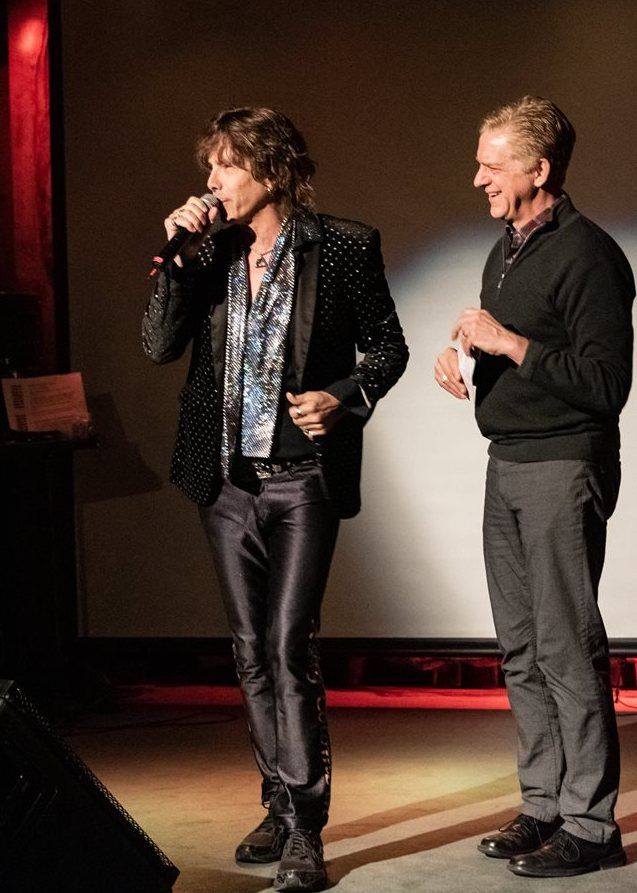 "We were so thrilled to have comedian Steve Bruner emcee our private benefit concert, Rock for Kids' Sake. He was the consummate professional, knitting the elements of the program together seamlessly, with humor and grace. His opening comedy set really warmed up the crowd and set the tone of fun for the evening. His clean comedy was perfect for our Big Brothers Big Sisters audience. Steve was professional, prepared, and hilarious! We would recommend him as Emcee, Master of Ceremonies, or Entertainer for any event, corporate or private.
Stacey Leigli Mohr, Special Events Manager
Big Brothers Big Sisters of the Bay Area
…he always delivers!
"Steve Bruner is like the mailman, he always delivers! His clean stand-up comedy generates laughter and fun for all ages. His keen sense of timing and engaging stage presence is a win-win. Beyond being hysterically funny, he is honest and hard working. Clean Comedy USA audiences love Steve, so I keep booking him."
Randy Hausner, Producer
Clean Comedy USA
Phoenix, AZ
Funny, professional, friendly and kind
"I highly recommend Mr. Steve Bruner for any event. He's funny and puts on a great show, suitable for any audience. Funny, professional, friendly and kind – we're glad Steve joined us for our Annual Gala Fundraiser."
Bill Reagan, Executive Director
Loaves & Fishes
Harlingen, TX
…very relatable

"Steve Bruner was fantastic and so funny! Buena Vista Winery is hosting a first ever two-part comedy series with Steve, and we can't wait for his next show! He engages with the audience in the best possible way. Our winery guests thoroughly enjoyed his comedy and he is very relatable."
Buena Vista Winery
Sonoma, CA
Fantastic comedy
"…thank you for the fantastic comedy routine you performed at our GREATS awards. You helped make the evening so much fun and so meaningful for all the trade show participants and guests."
Home Builders Association of Northern California
San Ramon, CA
The highlight of our event
"Steve-was the highlight of our three-day event…everyone was sitting on the edge of their seats…some were even crying they were laughing so hard!"
MediaOne
Chicago, IL
Appeals to all ages
"As a headliner, Steve's act appeals to a diverse mix of guest demographics. He is an intelligent, witty comic with material suitable for all ages."
Royal Caribbean Cruises, Ltd.
Miami, FL
Flawless master of ceremonies
"Steve Bruner has given us flawless, professional performances as Master of Ceremonies on two occasions. His professional attitude and exceptional sense of humor and timing is sure to guarantee success."
UCLA Mountain Bruins Club
Lake Arrowhead, CA
A good time
"Nobody makes me laugh like Steve Bruner does and what's even more important, he makes my friends, family and clients laugh as well. Whether you have a huge business meeting, a commercial, or an intimate VIP gathering, Steve will definitely show you and your most important people a good time."
Freestone Disposal
Palestine, TX
Very funny
"Steve performed for our internal annual underwriting meeting. He is very funny and does an excellent job in making sure his material is appropriate for both men and women and all ethnicities. I highly recommend him to any business looking to liven up a corporate event."
Argonaut Insurance
Brea, CA
Great stage presence
"As president of a Rotary Club in the San Bernardino Mountains, I hired Mr. Bruner as the headline performer for a wildly successful comedy night. Four years later, people still talk to me about it."
Century 21 High Country
Lake Arrowhead, CA