Steve has delivered his laser-sharp humor on Comedy Club Network (Showtime), An Evening at the Improv (A&E), Into the Night (ABC), and The Byron Allen Show (NBC), to name a few.
CORPORATE EVENTS If your organization is holding a conference, recognition event, or awards night, count on Steve to keep the audience engaged and entertained. Should a top executive need jokes for a speech? Steve can help (and keep a secret).
CONCERT/EVENT MC Production companies love Steve's ability to follow a script—and to ad lib when necessary. He's emceed everything from conferences to concerts, including the "Reunion of the Doo-Wop Stars" at the California Center for the Arts in Escondido.
CRUISES Steve is one of the funniest guys on the high seas. He has entertained passengers from around the world on all the major cruise lines including Norwegian, Princess, Celebrity, and Royal Caribbean. He had the honor of being the first entertainer to perform on Celebrity Edge.
CLUBS He's played The Comedy Store, The Improv, The Comedy & Magic Club, The Laugh Factory, The Punchline, Catch a Rising Star, The Ice House, and smaller venues across the U.S.
COLLEGES Steve is the perfect addition to the program for parents' weekend, alumni reunions and donor events. His material on the pitfalls of parenting will strike a chord with your college community.
WRITING Steve has written material for The Tonight Show with Jay Leno, The Byron Allen Show, The Sunday Comics, and Comic Strip Live. He also served as a writer/segment producer for Haywire, a sketch comedy show on Fox.
ACTING Steve has acted in indie films, TV spots, online videos, and theatre productions. See his acting reel and credits.
In addition, he has long been the "go-to guy" to punch up the jokes in scripts, stand-up acts, and speeches. Need to add humor to your project? Just add Steve!
But, seriously…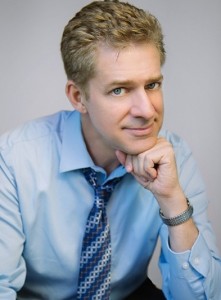 While Steve has performed at many benefits for numerous causes, he focuses his financial support on a few favorite charities. The Innocence Project and Centurion are both non-profit organizations that work to exonerate and secure the release of prisoners who have been falsely convicted of crimes.
He also supports Kiva, an organization that connects people through lending to alleviate poverty. Steve has made 500+ microloans since 2007 and has recruited others to join his "Stand Up with Steve Bruner" Kiva team. Finally, Steve donates to both the American Cancer Society and the Leukemia & Lymphoma Society in memory of his parents.