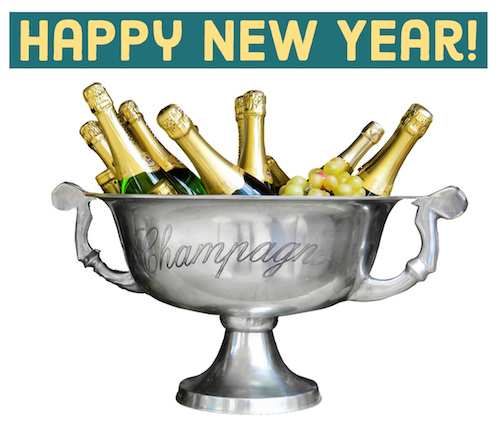 As I come to the end of the year, and anticipate what to put on my annual "Things I'd Like To Change' list (more commonly called "New Year's Resolutions").  One thing that'll be high on my list is to take time to appreciate the things I've been lucky enough to get and do and see.
Starting waaaaay back, I moved from my fab little hometown to San Francisco (one of the greatest cities in the world) and gave myself three whole years to make a go of my then-budding comedy career. My goal (besides writing and performing) was to prove I could make comedy pay. All I needed was to make some moolah—even a single penny—by standing on a stage telling jokes. Nearly a year later I was lucky enough to land a paid gig that netted me a cool $12.20. (That's more than one dozen dollars, if you're keeping track.)
Shortly after that night, I quit my day job and threw myself into full time comedy…and part time calorie reduction A month after my comedy payday jackpot, I doubled my monthly humor income with a $25 gig at the wonderful Other Café. (Yes, I was paid more than two dozen dollars!)
Back then, $25 was an astronomical amount, It was approximately one-eighth of my rent in San Francisco's Haight-Ashbury district. And the Other Café. was so close, I didn't need to spend a dime on gas. On my budget, the next best thing to "stand up" was "walk over."
And just like that…I was on my way. Flash forward to New Years Eve 2017. The Other Café owner has booked me once again. But he now produces bigger shows like the the comedy showcase I am so happy to be a part of.
The comedy road is long, but laughter is an instant ice-breaker so you you make friends fast—with other comics, with bookers and even audience members. If you stay in comedy long enough, you'll run into those old friends who knew you when you were the "new kid."
If you're in the area and in the mood to laugh in the last night of the year, (and who isn't?) get a ticket to a great event
Happy holidays, until the new year…