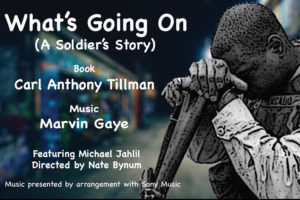 Sometimes "showbiz" is a lot of "ME-biz," as in the oft-quoted adage: "It doesn't matter what they say, as long as they're talking about you." Some of that getting them to talk about you requires schmoozing skills and a fair amount of ego. I'm not shy on either of those, but I have lived long enough to realize that part of "happy-LIFE-biz" can best be accomplished by giving shout-outs.
Here are my three votes for a job well done—just in time for Election Day:
1. Modern Castle
I found Modern Castle while searching YouTube for advice on the best handheld vacuum cleaners. (Clean comedy starts with clean carpets.)
Their videos were concise, informative, and even amusing like when the reviewer tossed a little vacuum off camera, demonstrating its low weight, and that the review was finished. His quick response to my question was also a plus. I like just about anything that's helpful, informative, and funny.
2. Tony Tillman
By the time you read this, I'll be in Las Vegas to see  "What's Going On (A Soldier's Story)" at the Nevada Conservatory Theatre. This production was written by my longtime, super-talented, ever-energetic pal Tony Tillman, and set to the music of Marvin Gaye.
Tony has spent a lot of time and effort talking about this show, creating this show, and making this show a reality. I want to support that level of talent and perseverance whenever I can! His combination of creativity plus ambition gets me fired up for some projects I have in mind for the future. Way to go, Tony!
3. Teresa Bruner
My wife has always laughed at my clean comedy, but a few years ago, I started cleaning up with her handmade soaps. Now you can, too. Teresa just launched Durty Gurl Flair, a website featuring her scrumptious soaps—just in time for the holidays. They are pretty, smell great, and are easy on your skin.
What started as a hobby has become her vocation. Making soap makes her as happy as creating comedy makes me. When you're happy and your life partner is happy, that adds up to a whole lotta happy. Congratulations, Teresa! Your delight is one of the keys to a good life!